'GO FREEDOM!!!' Poster Design 
This poster was for the second exhibition and event of "GO FREEDOM!!!" I expressed summery colors and blue sky which there are the other side of the wall in the concept.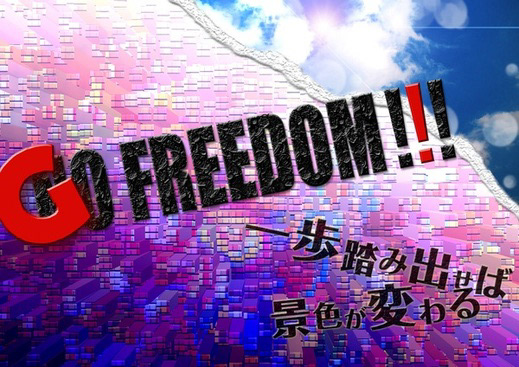 We have involved as artists who have some variety of genres such as painter, musician and designer since December 2009. The artists has been activities regardless of genre and held some
exhibitions and events of art regularly.All artist have been working with each other.
"If you try to win you might lose, but if you don't try to win you will certainly lose."